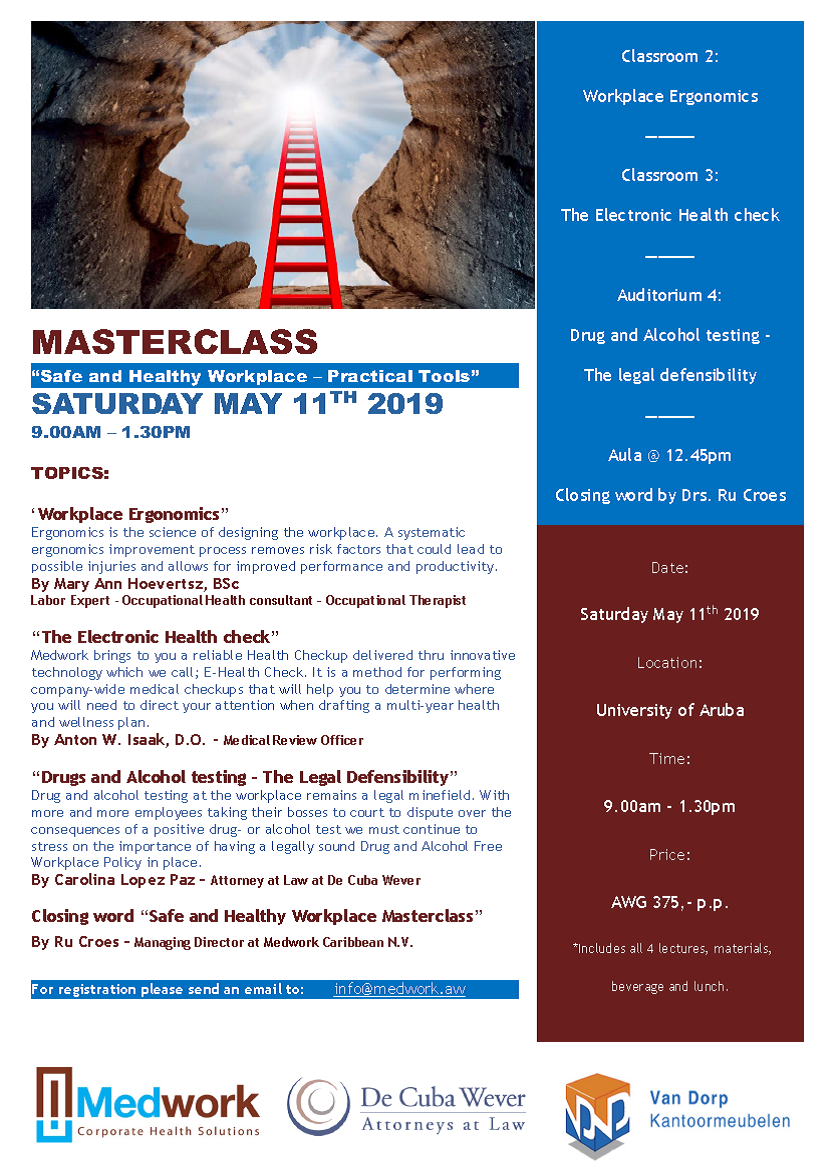 Oct 26th, Nov 2nd & 9th 2017
Masterclass Occupational Health for HR professionals

There are many areas where Occupational Health overlaps with core aspects of Human Resources Management. These include disability management, return to work programs, workplace harassment, bullying, wellness initiatives, pre-employment and periodical examinations, drug- and alcohol screening(s).This training is designed to develop your HR's team foundational and strategic capabilities on the field of Occupational Health. Gain knowledge to improve the performance of your organization, avoid potential lawsuits, and improve your ability to handle challenging HR issues.

For registration please send an email to: info@medwork.aw

Module 1:
Pre-employment Examination
Stress Management
────
Module 2:
Reintegration & Disability
Sexual Harassment
────
Module 3:
Drug and Alcohol Free Workplace
Sickleave Management
Location:
Tierra del Sol Resort
8.30am - 12.30pm
Price for module 1, 2 & 3: AWG 1200,- p.p.
*Including all materials, fruit & refreshments